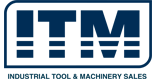 Industrial Tool & Machinery Sales
ITM are importers and national wholesalers of a wide range of high quality professional metal working tools and machinery, engineers tools, air tools and specialised workshop equipment. Our industry leading brands include;
Holemaker Magnetic Base Drilling Machines & Cutting Tools - Australia's largest and most popular range, with over 700 different types & sizes of annular cutters, & 19 different models of magnetic base drilling machines.
Visit www.holemaker.com
Drill Doctor Drill Bit Sharpening Machines - The worlds leading drill bit sharpener suitable for the home handyman to tradesman & industrial users.
Visit www.drill-doctor.com.au
Ehoma Forged Steel Clamps - With an extensive range of over 70 clamps from 50mm through to 1500mm long, a throat depth of up to 500mm and a maximum clamping force of 2,800KGF. The durability and quality of the Ehoma brand has been proven in the Australian market for over 15 years, and continual innovation of the range adds new designs and styles, making them a strong leader in the marketplace.
Visit www.trademastertools.com
MACC Metal Working Saws - Quality Italian made coldsaws, bandsaws, frictions saws & T.C.T Saws. With over 35 years in the industry, MACC is internationally renowned for it's superior quality and innovative product range.
Visit www.maccmachinery.com.au
Groz Engineers Tools - A world famous industry leading range including set up tools, measuring & marking tools, machine tool accessories, vee blocks, precision machine vises, punches, hand reamers and much more.
Visit www.groz.com.au
Darex Drill Sharpening Machines - The world's leading precision drill sharpeners for industry, offer a range of the highest quality machines for sharpening drills, endmills & countersinks. Manual, automatic and CNC machines available.
Worksharp Tool Sharpeners - Unique and innovative machines for sharpening knives and wood working tools.
Visit www.worksharptools.com.au
Star Spray Equipment - High quality spray guns for a wide range of general and industrial applications. Star Spray Guns deliver an optimum result and superior atomisation, at an affordable price. A worldwide marketplace leader for over 40 years.
M7 Air Tools - Although M7 is new to the Australian market, the brand is highly recognised world wide as a class leader in the industrial air tool market. Over the past 20 years M7 has built a distinctive reputation for developing high performance innovative tools which are smaller, lighter, quieter, yet more powerful than alternative products on the market.
Visit www.m7airtools.com
NPK Air Tools - High quality and extra heavy duty industrial pneumatic tools designed for heavy engineering, mining & transport industries. Manufactured in Japan by Nippon Pneumatic MFG. Co.
Trademaster Industrial Tools - A wide range of workshop tools and machinery, including bevelling machines, clamps, drilling machines, fans & ventilators, grinding machines, measuring tools, metal cutting saws, welding carriages & workshop storage. The Trademaster range of workshop machinery and equipment is designed for the professional demanding high quality & heavy duty products built to last.
Visit www.trademastertools.com
Unikut Cutting Tools - Precision cutting tools for professional applications including T.C.T. & bi-metal holesaws, step drills, countersinks, hand deburring tools and carbide burrs.
Visit www.unikut.com.au
Head Office Address: 18 Business Street, Yatala QLD 4207
Sales Contact Phone No: (07) 3287 1114
Fax No: (07) 3287 1115
Email Address: cameron@industrialtool.com.au
Website Address: www.industrialtool.com.au