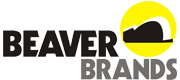 Beaver Brands
Established in 1977, Beaver Brands (Beaver) is a national manufacturing, import and wholesale business specialising in the provision of reputable, quality and innovative branded products within the areas of materials handling, lifting and load restraint, height safety and fall prevention and personal protective equipment.
Our success is built on long standing partnerships along with our commitment to servicing the specific needs of our customers. Since inception Beaver has been renowned for unparalleled quality and has invested heavily in maintaining AS/NCS ISO 9001 quality assurance accreditation, NATA ISO/IEC 17025 registration and is soon to have ISO 14001 environmental management accreditation.
Beaver is committed to extend its investments, partnerships, customer relationships and social commitments in order to maintain its leading industry position.
Our company owned brands and or exclusive licenses include Beaver, B-Safe, Black Rat, Pewag, Weissenfels, Slingmax, Frontier and Mack Boots.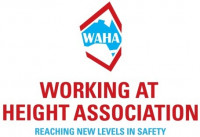 Our comprehensive B-Safe fall prevention and rescue equipment range has been designed with quality and comfort for safe working at heights. Our products are manufactured to the highest standards exceeding the requirements of all AS/NZS1891 standards including AS/NZS1891.1:2007 and AS/NZS1891.4:2009. Beaver is a member of the "Working at Height Association" (WAHA). WAHA is an independent body representing the major fall protection equipment manufacturers, distributors and installers throughout Australia. WAHA facilitates a co-ordinated approach to increase awareness of height safety related issues.

Head Office Address: 55 Sarah Andrews Close, Erskine Park, NSW 2759
Sales Contact Phone No: 1300 783 606
Fax No: (02) 8882 5899
Email Address: info@beaver.com.au
Website Address: www.beaver.com.au