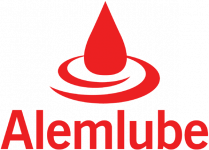 Alemlube
As Alemlube prepares to mark its 45th year in business, we now more than ever are looking for new and better ways to service the needs and requirements of lubrication equipment, refueling, hose storage, fluid management and vehicle servicing users across Australia.
The team at Alemlube understands that we need to be looking to evolve and change as the market constantly changes and moves. Whilst the cornerstones of our business will not change, namely an ever expanding & improving product range, quality products sourced from market leading manufacturers, a company structure that delivers efficiencies and consistency and a company culture that engages our suppliers, our team and our valued customers, our focus in the future will be bringing more to the table at an ever increasing rate.
Today, we look to our suppliers, both existing and new, and our Branch, Divisional and Department Managers and their respective teams to bring new ideas, new approaches, new solutions and new energy to capitalise on new opportunities. If we can engage our suppliers, our team and our customers to do things better and more quickly and to address micro challenges and to take macro opportunities that come our way, we are confident that we can grow and evolve in the years ahead as we have done successfully since starting out from humble beginnings in 1970.
Alemlube thank you for your support, and the confidence you have placed in our business to date; we sincerely hope that you will be and will choose to be part of the Alemlube journey well into the future.
Head Office Address: 22 Green Street, Brookvale NSW 2100
Sales Contact Phone No: (02) 9938 2999
Fax No: (02) 9938 6605
Email Address: info@alemlube.com.au
Website Address: alemlube.com.au